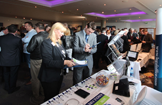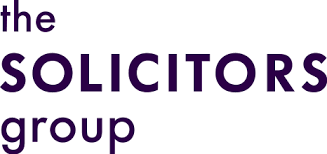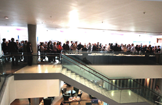 Join Acasta at LAW2019 in Manchester
9th & 10th October at The Lowry Hotel 
We are excited to be exhibiting at LAW2019 in Manchester on the 9th and 10th October. The two-day event, organised by The Solicitors Group, will be held at The Lowry Hotel.
The LAW2019 roadshows take place in different locations across the country, this will be the 14th one of the year. The events include an exhibition as well as training conferences for those in the legal industry.
LAW2019 features a variety of conferences and seminars based on different areas of law. Therefore, there is something suitable for lawyers who practice in a range of areas. 
About Acasta
At Acasta, we provide ATE insurance for a variety of claim types. Our team have a wealth of experience within various areas of law and includes inhouse solicitors and ILEX members. This means we can fully understand the Claimants case and give a quick decision as to whether we can provide cover. Therefore, ensuring we do not waste anyone's time.
Our Personal Injury ATE is available through our online portal. This gives our partners the freedom to place their clients on cover themselves. We have a straightforward reporting process, which means our partners can easily keep us updated on any changes within the case.
As well as our Personal Injury, we also offer bespoke ATE insurance for a range of claim types. These include Commercial Litigation, Insolvency, Clinical Negligence, Property and a range of other case types. As cover is written on a case by case basis, we can review the case and then see if we can offer an Ate policy to cover the costs. Additionally, as they are bespoke written, we can also adapt our indemnity levels to suit your client's case.
If you are attending the event, feel free to visit Stand 9 to discuss your ATE and Litigation Funding requirements in more detail. If you have any other questions before hand, please get in touch.
What can Acasta do for you?