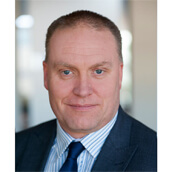 Andy Shaw
Managing Director
Email: info@acastaeurope.co.uk
Andy started his career in insurance in 1991 in a brokerage and has since worked for a variety of SME and large insurers and brokers. He specialises in scheme insurance after finding niche opportunities within the industry and subsequently developing them into businesses. Andy is both a director of Acasta and a director of AEICL.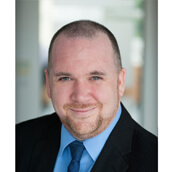 Ian Paley Cert CII
Director
Email: underwriting@acastaeurope.co.uk
Ian has over 20 years' experience within the General Insurance field in many different areas, from claims to underwriting. After a few years at Acasta, Ian moved from being Claims Manager to the position of Underwriting Manager before becoming a Director. In his day to day role, Ian manages our underwriting team, mainly growing and developing our new and existing schemes and building on our relationships with our partners.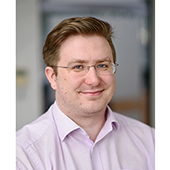 Paul Gibson
Director
Email: ate@acastaeurope.co.uk
Paul is a qualified solicitor and the head of the legal underwriting department. As well as his responsibilities as a director of Acasta, and his role as in-house counsel, he also works with legal providers to help create bespoke litigation funding solutions through Sparkle Capital Limited, which Acasta exclusively administers. Paul is a highly experienced litigator, having led a number of commercial litigation teams throughout his career. He has experience in all aspects of litigation, and has particular expertise in Directors and Shareholders disputes and insolvency.
Shaun Leach
Director
Email: accounts@acastaeurope.co.uk
Shaun has worked in Finance since graduating 16 years ago, working across various industries. Notably within the cosmetic surgery industry, during which time he became a Chartered Accountant after completing CIMA, following on from AAT. Shaun's worked in the Insurance industry for the last five years, gaining experience managing a Finance team predominantly in ATE insurance. Having started with Acasta a year ago as Financial Controller, Shaun has now taken up the role of Director. He's looking forward to the continuing management and development of the Finance team and driving the continued success of the company with the established Board.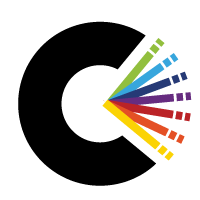 Ilona Kelly
Claims Manager
Email: claims@acastaeurope.co.uk
Ilona came to our team as Claims Manager in 2022 after working in the insurance industry for 13 years. Her career has progressed from claims handler to claims manager with extensive knowledge of many areas of claims. She will be responsible for managing and developing our claims department.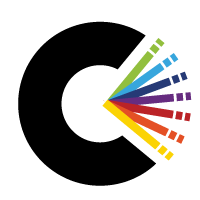 Thomas Heathcote
Claims Handler
Email: claims@acastaeurope.co.uk
Thomas joined Acasta as part of the Claims Team, previously working in Claims for the last 3 years. With over ten years experience in customer service based roles, he will bring this knowledge and experience to Acasta's Claims department.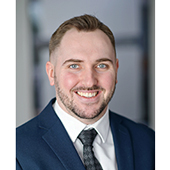 Conor Rogers
Senior Data Analyst
Email: info@acastaeurope.co.uk
Conor began his career in insurance in 2017 upon graduating with a master's degree in Mathematics from The University of Manchester. Having previously worked in Risk Analysis, reporting on and testing internal controls, he now works as a Senior Data Analyst at Acasta implementing statistical methodology to provide quantitative insights for the wider business.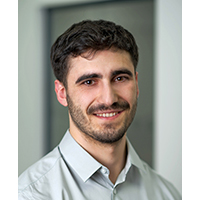 Andreas Levendi
Junior Data Analyst
Email: info@acastaeurope.co.uk
Andreas joined the team in 2021 after recently graduating with a bachelor's degree in Financial Mathematics at the Manchester Metropolitan University. He currently works as a Junior Data Analyst where he aims to develop his skills and broaden his knowledge of the insurance industry.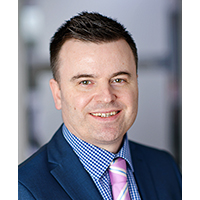 David Reilly
Commercial Legal Expenses Underwriter
Email: ate@acastaeurope.co.uk
David joined the Acasta team in 2020 as a Commercial Underwriter.  He qualified as a solicitor in 2001 and since then was in private practice at some very well regarded Manchester city centre practices predominantly undertaking a broad mix of commercial litigation.  David's wealth of litigation experience enables him to comprehensively assess the merits of contentious matters with a view to providing bespoke solutions to ATE and litigation funding enquires.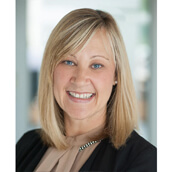 Lynn Thorne
ATE Relationship Manager
Email: ate@acastaeurope.co.uk

With over 23 years experience, Lynn has often worked in a senior management role. Within Acasta, Lynn works closely with the Board of Directors to generate new business and managing the strategy of ongoing businesses. Her experience and strengths are in managing the end to end process of a business operation to deliver targets.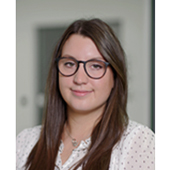 Ellie Bower
Marketing & Operations Manager
Email: marketing@acastaeurope.co.uk
After completing her Marketing degree, Ellie became a Marketing Executive at Acasta Europe whilst also working for an insurance broker. Her experience within the insurance industry has allowed her to develop a wide range of skills. In her current role, she manages marketing and operations for the business. Among her responsibilities are managing our communication channels, events, and daily internal processes.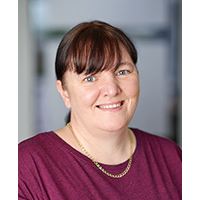 Tracy Evans
Assistant Financial Accountant
Email: accounts@acastaeurope.co.uk
Tracy joined the Acasta team in 2018. Since gaining her AAT qualification Tracy has worked in finance for over 30 years. She has worked in several different industries and has experience in all aspects of accounts. Tracy works closely with the financial controller looking after the company accounts.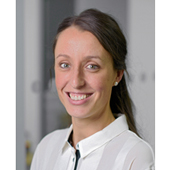 Charlotte Banski-Grayson
Assistant Financial Accountant
Email: accounts@acastaeurope.co.uk
Charlotte joined us in May 2021. She will work within the finance team looking after the company accounts. She has worked in finance for the last 14 years for a Legal Expenses Insurance company where she studied AAT and looks forward to using her experience here at Acasta. Charlotte is a keen Gin enthusiast as her husband owns a gin distillery.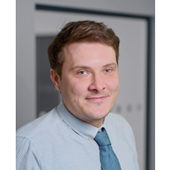 James Bidmead
Client Account Manager
Email: accounts@acastaeurope.co.uk
James joined Acasta is September 2020 as part of the Accounts team, to focus on the running of client accounts. James has experience working within an accounts capacity in the insurance field having previously worked at an insurance brokerage for 8 years. He's gained knowledge of a variety of general insurance products and is looking forward to applying that experience to his role at Acasta.