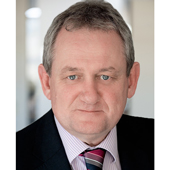 Keith Wardell

Managing Director
Email: info@acastaeurope.co.uk
Keith has been in the insurance industry since 1975 and became an Associate of the Chartered Insurance Institute in 1980. He became Chairman of Acasta in 2012 and has led its drive to expand and diversify. He is also the chairman of Acasta European Insurance Company Limited.
Keith also holds various other insurance related directorships and in his spare time he is a keen follower of rugby and cricket.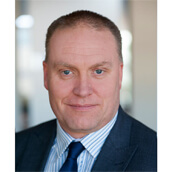 Andy Shaw
Operations Director
Email: info@acastaeurope.co.uk
Andy started his career in insurance in 1991 in a brokerage and has since worked for a variety of SME and large insurers and brokers. He specialises in scheme insurance after finding niche opportunities within the industry and subsequently developing them into businesses. Andy is both a director of Acasta and a director of his own brokerage.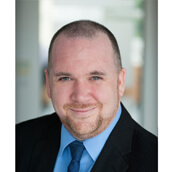 Ian Paley Cert CII
Underwriting Manager
Email: underwriting@acastaeurope.co.uk
Ian has 21 years' experience within the General Insurance field. During his career, he has gained experience in all aspects of Claim Management, including Fraud Prevention. However, he has now moved into the position of Underwriting Manager with Acasta which he has held for 4 years. Together with his team, who are the main point of contact for many of Acasta's agents, he has developed considerable experience assessing and underwriting an extensive range of schemes and bespoke risks in the UK and Europe.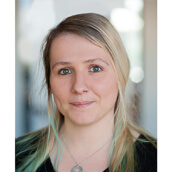 Niâ Wŷn Roberts Cert CII
Senior Underwriter
Email: underwriting@acastaeurope.co.uk
Niâ joined Acasta in 2017 after over 3 years experience working within Financial Services and Financial Crime Prevention. She gained an ICA in Financial Crime Prevention in 2016. She has joined Acasta as part of the Underwriting team progressing from Underwriting Assistant to Senior Underwriter.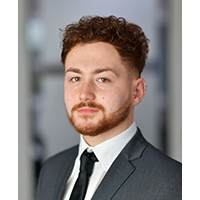 Remi Cosgrove
Underwriter
Email: underwriting@acastaeurope.co.uk
Originally from a broking background working predominantly in personal lines, Remi joined Acasta as a Junior Underwriter and is now working as an Underwriter using his experience to develop schemes, diversifying portfolios, establishing ratings for new schemes, and providing analysis of existing schemes pricing and performance.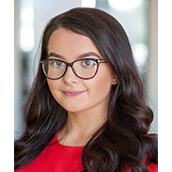 Lydia Ashworth Cert CII

Underwriting and Compliance Officer
Email: underwriting@acastaeurope.co.uk
Lydia began working at Acasta as part of the Underwriting Team in 2018 and is continuing to develop her skills. She joined the company as an Administration Assistant, and has now progressed into her current role as Underwriting and Compliance Officer. She is now looking to forge a career within the insurance sector here at Acasta.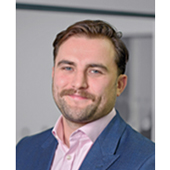 Tom Benstead Cert CII
Underwriting Assistant
Email: underwriting@acastaeurope.co.uk
Tom joined the Acasta team in 2020, his first role in the insurance industry after having completed the Certificate in Insurance through CII and hopes to progress within the underwriting team. Tom studied Law at Nottingham Trent University, he looks forward to developing further and use his qualifications to help the wider team.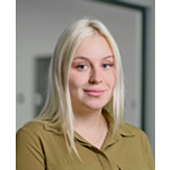 Patrycja Pietek

Underwriting Assistant
Email: underwriting@acastaeurope.co.uk
Patrycja joined the team in 2021, after gaining 6 years' experience within the insurance industry as a sales advisor. She is now working in the underwriting team to service customers policies and maintain B2B relationships with brokers. Handling in-house claims and assisting with portfolios. She is looking forward to developing her skills and working with the team.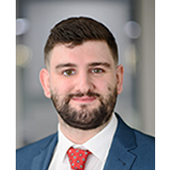 Kane Smith
Auditor
Email: underwriting@acastaeurope.co.uk
Kane joined Acasta as part of the ATE team after studying Law at Keele University and gaining over 4 years' experience working in different law firms as a fee earner. He was initially part of our Personal Injury Underwriting team, and after a few years moved on to work in our Commercial ATE team. Within these roles he was responsible for conducting audits across the country, underwriting policies, and looking into streamlining departmental procedures. Kane is now working with both our ATE and General Underwriting departments, assisting in organising, attending and completing audits for all of our Acasta partners.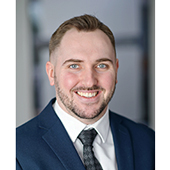 Conor Rogers
Senior Data Analyst
Email: underwriting@acastaeurope.co.uk
Conor began his career in insurance in 2017 upon graduating with a master's degree in Mathematics from The University of Manchester. Having previously worked in Risk Analysis, reporting on and testing internal controls, he now works as a Senior Data Analyst at Acasta implementing statistical methodology to provide quantitative insights for the wider business.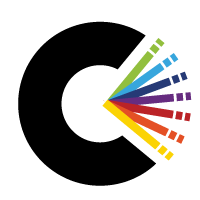 Andreas Levendi
Junior Data Analyst
Email: underwriting@acastaeurope.co.uk
Andreas joined the team in 2021 after recently graduating with a bachelor's degree in Financial Mathematics at the Manchester Metropolitan University. He currently works as a Junior Data Analyst where he aims to develop his skills and broaden his knowledge of the insurance industry.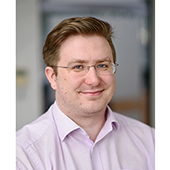 Paul Gibson
Head of Legal
Email: ate@acastaeurope.co.uk
Paul is a qualified solicitor and the head of the legal underwriting department and works with legal providers to help create bespoke solutions to insurance and funding enquiries for matters on both an individual or scheme basis. He left practice as a director of a regional firm to join our team. Paul is an experienced litigator, having led a number of commercial litigation teams. He has experience in all aspects of litigation, and has particular expertise in Directors and Shareholders disputes and insolvency.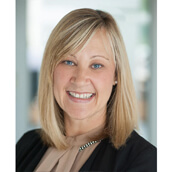 Lynn Thorne
ATE Relationship Manager
Email: ate@acastaeurope.co.uk

With over 23 years experience, Lynn has often worked in a senior management role. Within Acasta, Lynn works closely with the Board of Directors to generate new business and managing the strategy of ongoing businesses. Her experience and strengths are in managing the end to end process of a business operation to deliver targets.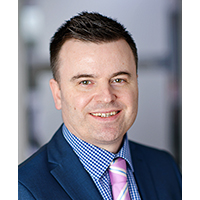 David Reilly
Commercial Legal Expenses Underwriter
Email: ate@acastaeurope.co.uk
David joined the Acasta team in 2020 as a Commercial Underwriter.  He qualified as a solicitor in 2001 and since then was in private practice at some very well regarded Manchester city centre practices predominantly undertaking a broad mix of commercial litigation.  David's wealth of litigation experience enables him to comprehensively assess the merits of contentious matters with a view to providing bespoke solutions to ATE and litigation funding enquires.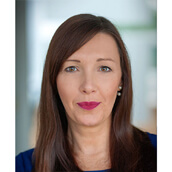 Emma Wilson
Senior Personal Injury Underwriter
Email: ate@acastaeurope.co.uk
Emma has over 20 years Fee Earning and Auditing experience within Personal Injury and Credit Hire. As a mature student, Emma gained a Law Degree at Manchester Metropolitan University and completed the ILEX Graduate Diploma, including Civil Litigation. Her wealth of experience has given her a wide range of knowledge in the PI sector.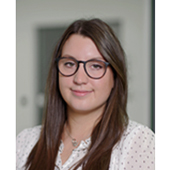 Ellie Bower
Marketing Manager
Email: marketing@acastaeurope.co.uk
After completing her Marketing degree, Ellie has gained a wealth of experience in the industry. She has previous experience working as a Marketing Manager at an insurance broker, gaining an in-depth understanding of the insurance industry.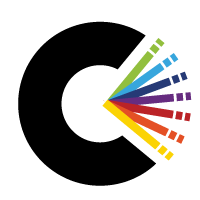 Shaun Leach
Financial Controller
Email: accounts@acastaeurope.co.uk
Shaun has worked in Finance since graduating 15 years ago, working across various industries. Notably within the cosmetic surgery industry, during which time he became a Chartered Accountant after completing CIMA, following on from AAT. Shaun's worked in the Insurance industry for the last four years, gaining experience managing a Finance team predominantly in ATE insurance. Having started with Acasta in 2021, he's looking forward to working with the team to contribute to the continued success of the company.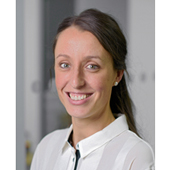 Charlotte Banski-Grayson
Assistant Financial Accountant
Email: accounts@acastaeurope.co.uk
Charlotte joined us in May 2021. She will work within the finance team looking after the company accounts. She has worked in finance for the last 14 years for a Legal Expenses Insurance company where she studied AAT and looks forward to using her experience here at Acasta. Charlotte is a keen Gin enthusiast as her husband owns a gin distillery.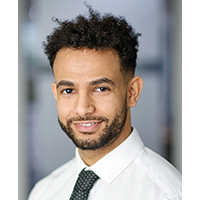 Anas Abdo
Accounts
Email: accounts@acastaeurope.co.uk
Anas joined us in December 2019 from Bidfood, where he completed his AAT alongside working as an Analyst within their Finance function. Here at Acasta, Anas will be working to complete his ACCA accountancy qualifications through a three-year training scheme within the Accounts team.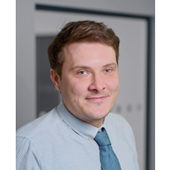 James Bidmead
Client Account Manager
Email: accounts@acastaeurope.co.uk
James joined Acasta is September 2020 as part of the Accounts team, to focus on the running of client accounts. James has experience working within an accounts capacity in the insurance field having previously worked at an insurance brokerage for 8 years. He's gained knowledge of a variety of general insurance products and is looking forward to applying that experience to his role at Acasta.