Here at Acasta we have always prided ourselves on the ability to fully understand our clients' needs and expectations to the insurance market. Whether standard or scheme based solutions we help them develop products that benefit their clients most. Below are a few testimonials from our clients about Acasta Europe and the service you can expect from us.

Direct GAP
We have been working with Acasta since 2018 and find that both their product offering and support provided are second to none.
Throughout the business, you will find the same professional and approachable culture. This, coupled with their openness to discussing new ideas and lines of business, is very refreshing within the industry, and we look forward to continuing to grow our partnership into the future.
Matt Eland, Operations Director at Direct GAP

PerfectHome
We have worked with the Acasta team for over two years now, and have always found them responsive and prepared to consider new propositions. They provide a high level of technical underwriting expertise, combined with a commercial nous which has enabled us to develop a mutually profitable arrangement meeting the needs of specific niche customers. Their disciplined but pragmatic approach means we can react swiftly to changes in customer requirements at the same time as ensuring tight regulatory control. We would definitely recommend them for schemes and arrangements which need to be that little more bespoke or unusual.
Ian Perry, Insurance Product Manager, PerfectHome

CPP Group UK
CPP is a genuine MGA and we offer a wide range of capabilities and services to our insurance capacity provider partners, depending on the product line. What I find really refreshing about Acasta is their flexibility of approach and their willingness to engage with us to find solutions which work to the optimum for all parties, with a true focus on the end customer. This means that we've been able to get well designed products to market in a really effective and efficient fashion. It's great to be able to work with friendly people, who have the necessary expertise to help us deliver what our customers really need.
Carl Carter, UK Country CEO, CPP Group UK.

Home Appliance Guard
As an ambitious and innovative supplier of warranty products we have worked in partnership with Acasta for a number of years.
We have always found Acasta to be open to new ideas and supportive of our growth plans. They are easy to deal with, professional in the way they conduct their business and just as importantly let you get on with yours. 
Phillip Messer, Head of Operations, Home Appliance Guard Ltd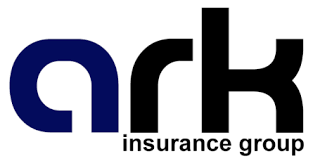 Ark Insurance Group
We approached Acasta with a scheme that was a class of business they had not done before in the UK. However, they drew on their experience in other territories to find a solution to our needs. Having been in Insurance for 30 years, I am proud of the scheme that we have now created and very grateful to Acasta for their help in achieving this. They are forward thinking, friendly, professional and keen to assist whenever they can, which makes a refreshing change!
Jonathan Cox, Underwriter, Ark Insurance Group.

Nice 1 Insurance
Nice 1 are an innovative B2B supplier of ancillary insurance items, offering a substantial range of services and products to our broker partners. Having teamed with Acasta for over 2 years now we find them easy and straightforward to work with, their practical approach to business and willingness to look at specific requests helps us to keep at the forefront of innovation in the market.
Andy Acton, Sales Director, Nice 1