Is Wedding Insurance worth getting: Navigating Changing Trends
Why are Wedding Insurance Schemes Popular?
Wedding Insurance is very popular, and worth purchasing, due to the reassurance and peace of mind it offers. In this article you will find valuable advice and information about Wedding Insurance, what it is, and what services and products Acasta offers.
Indeed, from intimate gatherings to extravagant affairs, the traditional concept of 'weddings' is changing. Consequently, however, with an increased variation of ceremonies, comes a heightened level of uncertainty and risk. This is where Wedding Insurance steps in, acting as a safeguard against unforeseen events that could disrupt the celebration.
As a leading UK insurance provider, we recognise the shifting landscape and the importance of Wedding Insurance in protecting couples against financial loss. At Acasta, we focus on underwriting schemes that can adapt to modern wedding dynamics, offering protection against a range of unforeseen circumstances.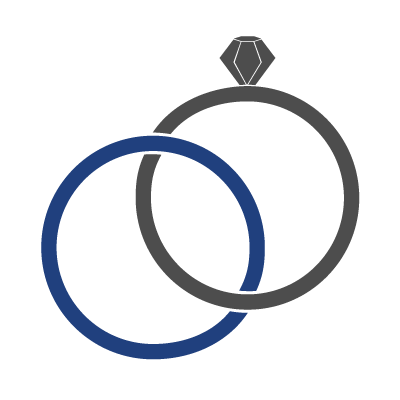 How we tailor schemes:
Our comprehensive Wedding Insurance schemes have been reviewed to adapt to a range of inclusive wedding celebrations. They offer protection against a series of potential disruptions. Such things as a pandemic, cancellations due to illness, extreme weather, or unforeseen vendor issues. This ensures that couples can recoup their financial investments without the added stress of financial burden. Additionally, couples can reschedule or rearrange their wedding day with Wedding Insurance cover.
We tailor our schemes to suit the economic and social times we are in and reflect the changes these social changes have on wedding ceremonies. We can adapt our off-the-shelf product, by changing such things as the period the scheme covers. For example, we've just adapted our wedding cover to now include up to 6 events as part of the overall wedding ceremony. Events such as the reception, the wedding itself, and up to 4 more events are a part of the overall ceremony. Changes like these are achievable. We work hard to ensure we are always taking into consideration the needs of the end client, and the current landscape of today, when we make these adjustments.
To discuss the tailoring of a bespoke Wedding Insurance scheme, please get in touch with our team by clicking the Contact Us button below.
What our Wedding Insurance Covers:
Our standard off-the-shelf Wedding Insurance schemes cover the following:
Cancelation: A client may need to cancel due to a host of different reasons. Wedding Insurance can cover you for irrecoverable expenses. Such things as ceremonial attire, flowers, photographs, caterers, transport, accommodation, and services from any other wedding service suppliers. There could be an outbreak of infectious or contagious disease, which before 2020 we wouldn't have thought very likely at all. The venue could declare bankruptcy or liquidation. Either partner could receive a summons for jury service for the second time, and you can't defer the service. There is a multitude of reasons why a Wedding may need to be canceled. This is why Wedding Insurance is so key to ensuring financial peace of mind.
Photography: There is always the risk that the photographer may not turn up. Additionally, theres the risk of damage to the photography equipment before the client can see their photos. This may mean they need to re-take wedding photographs or videos or refund any non-recoverable amount. Wedding Insurance stands as a financial protector against these instances.
Attire and Rings: Wedding Insurance could protect the client from a loss if they need to replace any bridal attire. It could cover lost or damaged items whilst in the couple's possession or that of a relative. This is as long as it's within the period dictated by the policy agreement they have.
Supplier: The wedding supplier could go bankrupt, or face liquidation close to the wedding date, forcing the cancellation of the wedding event. Wedding Insurance could protect clients against irrecoverable deposits per standard booking conditions. Plus it can cover additional costs in arranging alternative, equivalent services.
Optional Extras:
Additionally, with our schemes, there is also an opportunity to add on extras and extend cover, if needed.
Optional extras such as:
Public liability extension for the wedding party

Public liability extension

Marquee & mobile W.C. unit and event equipment extension event equipment single item limit

Ceremonial swords cover

Increase in cancellation cover. Additional cost in respect of rearrangement (75% of total cost)

Our Claim Handling Service
We additionally offer claims-handling solutions with our wedding schemes. This enables us to offer customers more than just foolproof insurance packages, but an end-to-end service. We have a thorough understanding of the schemes we underwrite and can resolve claims in a timely and efficient manner, ensuring customers are getting the best treatment.
This year, we have successfully assessed 200 Wedding Insurance claims.
We believe in fair, compassionate, and efficient claims handling. We offer support throughout the entire claim process and abide closely by TFC (Treating customers fairly) standards. So far, our claims department has grown significantly, to meet our increasing business needs. Below are some stats from the start of this year about wedding claims.
Wedding Claims between 01/01/2023 till 31/10/2023
Acasta's Promise
In this rapidly evolving wedding landscape, and especially after the pandemic, Wedding Insurance can really make a huge difference in case of any circumstance. At Acasta, we design and write schemes that can be adapted before going live and provide your client with that financial security in case something did go wrong.
We take into consideration the needs of your client or of the business model you operate and underwrite schemes that are suitable for your end needs.
To discuss tailoring an insurance scheme today, don't hesitate to contact our Underwriting department by clicking on the button below.