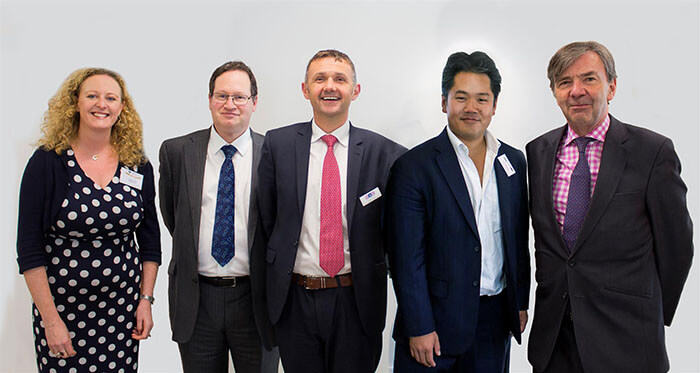 The Modern Litigation Trends Conference
12pm on Thursday 20 September 2018 – 3PB, The Colmore Building, Queensway, Birmingham
After the success of the Modern Litigation Trends Conference in 2017, Acasta Europe and Sparkle Capital will be bringing Professor Dominic Regan, Tets Ishikawa and Seamus Kelly to Birmingham on the 20th September to offer their yearly update and expertise in the litigation trends of 2018 heading into 2019.
In partnership with the Birmingham Law Society, this half day conference will be to review the important changes in litigation following on from 2017 and what they believe the major factors to consider will be going forward.
Professor Dominic Regan
Key Note Speaker
Litigation Update & Review
Tets Ishikawa            
Acasta Europe & Sparkle Capital
The Changing World of Litigation
Seamus Kelly
Partners In Costs
Tactical Costs
Gavin Hamilton
3PB Chambers
Solicitors Negligence
Paul Joseph                
No5 Chambers
Cost Budgeting
James Turner              
Birmingham Law Society President
At our last event, Dominic covered the more modern decisions like PGF (2014) and THAKKAR (2017) and the pressure upon parties to address ADR or else suffer the enormous costs consequences. Whilst providing an in-depth view of what we should be looking for and the potential dangers of the market, he stressed that we need to ensure that we are continuously following the reforms.
Tets Ishikawa from Acasta Europe & Sparkle Capital looked at the evolution of the institutional third party litigation funding market to date and where the market may evolve to in the next 10 years. Within that time line, Tets analysed some of the components that define the priorities of a litigation funding company, the influx of institutional investor capital into the market looking for yield, diversification and uncorrelated assets, and the single most common criticism funders face in the market today.
Reuben Glynn's expertise is invaluable when it comes down to costs. Rueben delivered a comprehensive and detailed report into the changes we are seeing in the courts and the crack down on the charges for unnecessary time spent on cases from experienced solicitors. Rueben from PIC Costs provide a complete range of costing services including complimentary training sessions specialising in Civil Litigation Claims.
Paul Joseph from No5 Chambers discussed how to instruct counsel effectively, and how it is an imperative part of case management. He discussed how solicitors must consider carefully whom to instruct, the tasks they want Counsel to undertake and the reasonable and proportionate costs to claim.
The ongoing compliance requirements for solicitors were discussed by Michelle Garlick from Weightmans Compli. Risks faced by litigators are many and varied – from missing key dates and court deadlines to balancing the duties owed to clients and the court /third parties. Failure to uphold those principles leads to disciplinary action by the SRA and the potential loss of a solicitor's reputation/career. Compli can help keep you on the right path and remain compliant.
The Birmingham Modern Litigation Trends Conference 2018 will revisit all these areas and those new challenges faced in litigation and the specialist advice on the year ahead.
To register your interest, please contact elizabeth.cawley@acastaeurope.co.uk.